I have this small TX which is meant for a Sony Ericsson mobile phone.
It has a internal antenna on the tiny board where the red arrow is pointing to but what i want to do is add a connector for a proper antenna.
Could i use something like this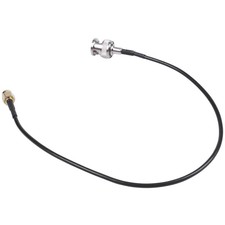 and cut one end off and add it to the board where the internal antenna hole is, would that work to get the signal out of a proper antenna?
If not how could it be done.